Online Live Classes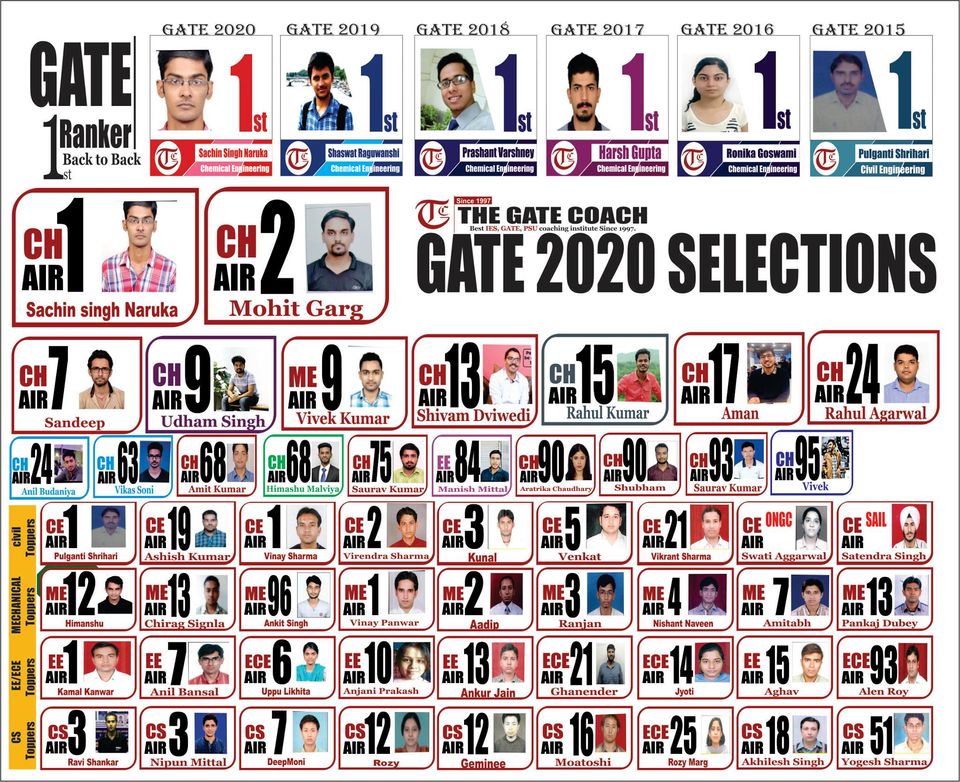 WELCOME TO THE GATE COACH ONLINE
Up to 600 hrs of Online Classroom Sessions via internet: Designed for Students who want to do their preparation sitting at their place. The complete syllabus with a special focus on fundamentals will be covered in the online live classes by the best Faculties (IIT / IISc Alumni) of India. Shortcuts and easier methods to solve GATE problems will be covered in the live online classes. In case of any doubt during the live class, students can interact with the best Faculty of India and clarify their doubts then and there. Students can raise doubts through the message box which would be answered immediately by the faculty via live video.
It offers a very important feature that students may access classroom sessions at any time. Sometimes students may miss their online live classes. In that case, they will have access to recorded video sessions of previously conducted live sessions.
TGC online course is a comprehensive GATE preparation course that provides high-quality GATE training in the comfort of your home. It consists of a LIVE class module conducted by expert faculty, High-quality GATE study material. This is the ideal preparatory course for working professionals and students who have no access to quality GATE training in their cities/towns.
FEATURE
500+ hours of live internet-based classes covering the complete GATE syllabus at a flexible schedule.
Phone and chat-based interaction with faculty.
Access to view recorded videos of conducted classes.
200 Hours of Live Doubt Clarification sessions, revision sessions, and Rank enhancement sessions.
You can avail these classes on a laptop/tablet/smartphone.
An email with instructors and students.
Online document sharing and dropbox for assignments.
Web-based study tools and learning media with visual demonstrations.
Tutoring is available to all students as an online resource, giving you access in real-time to tutors who can help you with assignments and answer questions.
Live lectures are scheduled and recorded every week in selected courses, based on student feedback.
This program is followed by Online Test Series.
Online classroom Program for GATE 2022
CHEMICAL, CIVIL, MECHANICAL, ELECTRICAL, ELECTRONICS, COMPUTER SC. AND INSTRUMENTATION
ONLINE CLASSROOM PROGRAM@27500/-
The fee for the online Classroom program for all the streams is Rs.27500. Which will include online classes +doubt classes + online test series
Subject wise online classes for GATE 2022
We do provide subject-wise online classes. Fee per subject range from Rs.3000 -Rs.5000 depending on the Subject.
Discounts are available on tuition fees for the following categories
Students from all NITs.
Toppers of engineering colleges.
Previous GATE rank holder.
Group Admissions.
Scholarship Rank holder.
Students from all IITs.
For more details, you may contact
Call us @ :- +91-9870285218